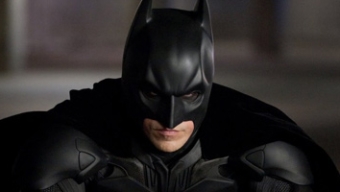 Un ancien membre du casting de la saga Batman réalisée par Christopher Nolan va faire son retour dans The Dark Knight Rises.
Le retour de ce personnage est maintenant confirmé. Attention spoilers: si vous ne souhaitez pas en savoir plus sur le déroulement de The Dark Knight Rises, passez votre chemin.
L'été dernier, on apprenait un spoiler majeur concernant The Dark Knight Rises de Christopher Nolan. Ce dernier aurait plannifié de faire revenir un personnages clé dans l'histoire de Batman, en, faisant revenir Liam Neeson (qui a été aperçu sur le plateau de tournage) pour reprendre son rôle de Ra's Al Ghul qu'il tenait dans Batman Begins. Pourtant, son apparition a tout sauf été confirmée…jusqu'à aujourd'hui.
Warner Bros. a en effet mentionné Neeson pour son rôle dans le communiqué presse pour La Colère des Titans:
« Neeson apparaîtra prochainement dans Battleship, film d'action de Peter Berg, et on le verra aussi dans le thriller d'action très attendu de Christopher Nolan, The Dark Knight Rises. « 
Pour ceux qui s'en souviennent,  Ghul meurt (d'autres disent qu'il a été tué) dans le premier film, donc on ne sait pas exactement s'il s'agira d'un flashback ou si Neeson sera bien Ra's Al Ghul. Josh Pence apparaîtra dans le film dans le rôle du jeune Ra's. Le personnage de Neeson tient donc une place importante dans l'histoire de ce dernier film.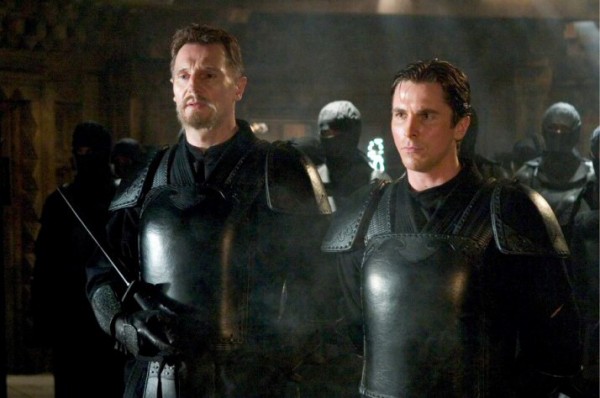 The Dark Knight Rises sera sur nos écrans le 25 juillet 2012.
Voici le communiqué de presse de La Colère des Titans en entier pour les curieux:
LIAM NEESON (Zeus) is an award-winning actor who has been internationally recognized for his work in both major studio blockbusters and acclaimed independent features. He has been honored for his depictions of three very different real-life figures. Neeson received Academy Award®, Golden Globe and BAFTA Award nominations for his performance as Oskar Schindler in Steven Spielberg's 1993 Oscar®-winning Best Picture "Schindler's List." Three years later, he played the title role in Neil Jordan's biopic "Michael Collins," earning another Golden Globe nomination and winning an Evening Standard British Film Award and the 1996 Venice Film Festival's Volpi Cup for his impassioned portrayal of the Irish Republican hero. In 2004, Neeson starred as controversial sex researcher Alfred Kinsey in Bill Condon's "Kinsey," for which he garnered his third Golden Globe nomination and an Independent Spirit Award nomination, and won a Los Angeles Film Critics Award.

Neeson next appears in Peter Berg's actioner "Battleship," and he also will be seen in Christopher Nolan's much-anticipated action thriller "The Dark Knight Rises." Earlier this year, he starred in Joe Carnahan's thriller "The Grey," which topped the box office in its opening weekend. His recent film credits also include Jaume Collet-Serra's thriller "Unknown"; Paul Haggis' thriller "The Next Three Days"; the actioner "The A- Team"; the mythological epic "Clash of the Titans"; and the thriller "Taken," as well as the indie films "Chloe," directed by Atom Egoyan, and "After.Life."

Neeson is also well known to film fans for his work in two blockbuster film franchises: playing the role of Jedi Master Qui-Gon Jinn in "Star Wars: Episode 1 – The Phantom Menace," and the enigmatic Henri Ducard in Christopher Nolan's "Batman Begins." In addition, Neeson lends his distinctive voice to the character of Aslan in "The Chronicles of Narnia" films: "The Lion, the Witch and the Wardrobe," "Prince Caspian" and "The Voyage of the Dawn Treader."

Born in Ireland, Neeson began acting in 1976 with the Lyric Players Theatre in Belfast, and made his professional debut in Joseph Plunkett's "The Risen People." After two years, he joined the famed repertory company of Dublin's Abbey Theatre, appearing in their production of Brian Friel's "Translations." He later won a Best Actor award for his performance in Sean O'Casey's "The Plough and the Stars" at the Royal Exchange Theatre in Manchester, England.

In 1980, director John Boorman spotted Neeson as Lennie in John Steinbeck's "Of Mice and Men," and cast him in the Arthurian epic feature "Excalibur." During that decade, Neeson played a wide range of characters in such films as Roger Donaldson's "The Bounty"; Roland Joffe's "The Mission"; "Lamb," in the title role; Andrei Konchalovsky's "Duet for One"; "A Prayer for the Dying"; Peter Yates' "Suspect"; "The Good Mother"; and "High Spirits," which marked his first collaboration with director Neil Jordan.

Neeson's subsequent film work includes Sam Raimi's "Darkman"; "Crossing the Line"; "Under Suspicion"; Woody Allen's "Husbands and Wives"; John Madden's "Ethan Frome," playing the title role; Michael Apted's "Nell," with Jodie Foster and Natasha Richardson; "Rob Roy," as the title character; Barbet Schroeder's "Before and After," opposite Meryl Streep; "Les Miserables"; Kathryn Bigelow's "K-19: The Widowmaker"; Martin Scorsese's "Gangs of New York"; Richard Curtis' ensemble hit "Love Actually"; Ridley Scott's "Kingdom of Heaven"; and Neil Jordan's "Breakfast on Pluto."

Throughout his career, Neeson has returned to the stage. He made his Broadway debut in the 1993 revival of Eugene O'Neill's "Anna Christie," for which he garnered a Tony Award nomination. In 1998, he played Oscar Wilde in David Hare's play "The Judas Kiss," which opened in London's West End and later moved to Broadway. He returned to Broadway in 2002 to play Proctor in Sir Richard Eyre's acclaimed production of Arthur Miller's "The Crucible," opposite Laura Linney, earning a second Tony Award nomination and a Drama Desk Award nomination. Neeson also starred in the 2008 Lincoln Center Festival presentation of Samuel Beckett's "Eh Joe," directed by Atom Egoyan and produced by Dublin's Gate Theatre.
Articles semblables
Partage
Auteur
(0) Readers Comments